Our dedicated team offers a full service for accordion and other reed instruments. From repairs to advice and preparation of reports.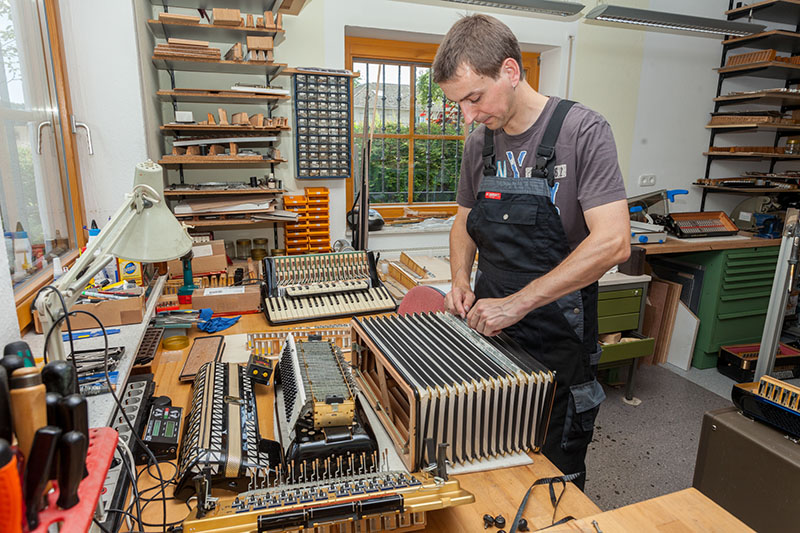 workshop
Visit our master workshop. Here you can talk to experienced instrument makers, who will gladly and extensively advise you on repairs or conversions. Together we will find the optimal service for your instrument. Musikhaus Hoppe has its core competence in the craft of instrument making and can fulfill not only the standard repairs but also special requests.
 
Our daily work includes:
cleaning and maintenance
tuning (also special tunings on demand)
revision of reeds
optimisation of the keyboard
renewing covering of keys
repairing of bellow
adjusting bass mechanism (also converter instruments)
installation of microphone systems of different manufacturers (also into orchestra bass instruments)
Just bring your instrument to our shop. We will help you. Little repairings can be done often immediatly. Our music house is a recognized company for apprenticeship in reed instruments. Since 2015 we have a trainee in our team. We are one of the few companies in Germany which are offering apprenticeship in reed instruments.
Consultancy
A specialist shop is characterized by its employees. All of our employees are very good musicians and trained instrument makers. With the specialization on the accordion, we have found a niche in which we feel very comfortable and our business can grow healthy. When buying a new or used accordion, the Internet does not help you, because you have to try the instruments and should ideally compare with the same models from other manufacturers. This is only possible with a large selection and good advice. Once the right instrument has been found, the straps must be adjusted. Because only an accordion which "fits" properly is fun to play. Especially professional musicians and students often play 5 or more hours a day accordion. For these players, we individually arrange the carrying straps / strap systems. This may take a whole afternoon, but is the only way to balance a strap with accordion and player. This service can only be offered with a fully equipped workshop and a very large selection of carrying straps and spare parts. In our online shop, we offer over 500 accessories related to the accordion. We keep these items in stock accordingly. So it is possible to test on site. Are you looking for special accordion notes or would you just like to browse unhurriedly through music books to find what you are looking for? Over 600 accordion notes: Solo / Duo / MIII / Accordion Schools are in stock. Again, we can advise, give tips or even procure special literature for you.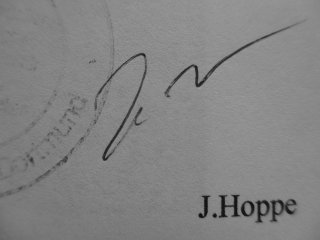 Appraisals
As a publicly certified and sworn expert in reed instruments for the HWK Dortmund, we can offer the following services: Private appraisals for insurance companies and private persons as well as court appraisals in the course of a proof procedure. These reports can be in the form of a valuation report (traffic / market value determination) or also a defect report (target / actual state). Publicly certified experts are characterized by particular expertise in a particular field, their ability to provide opinions and their credibility. They are audited by an independent body and are subject to a continuing obligation to further educate themselves in their area of expertise. Of course, if you need an oral statement on the functionality or value of the "baby" about your "attic discovery", this is not a problem either. Bring your instrument over and we'll take a close look.